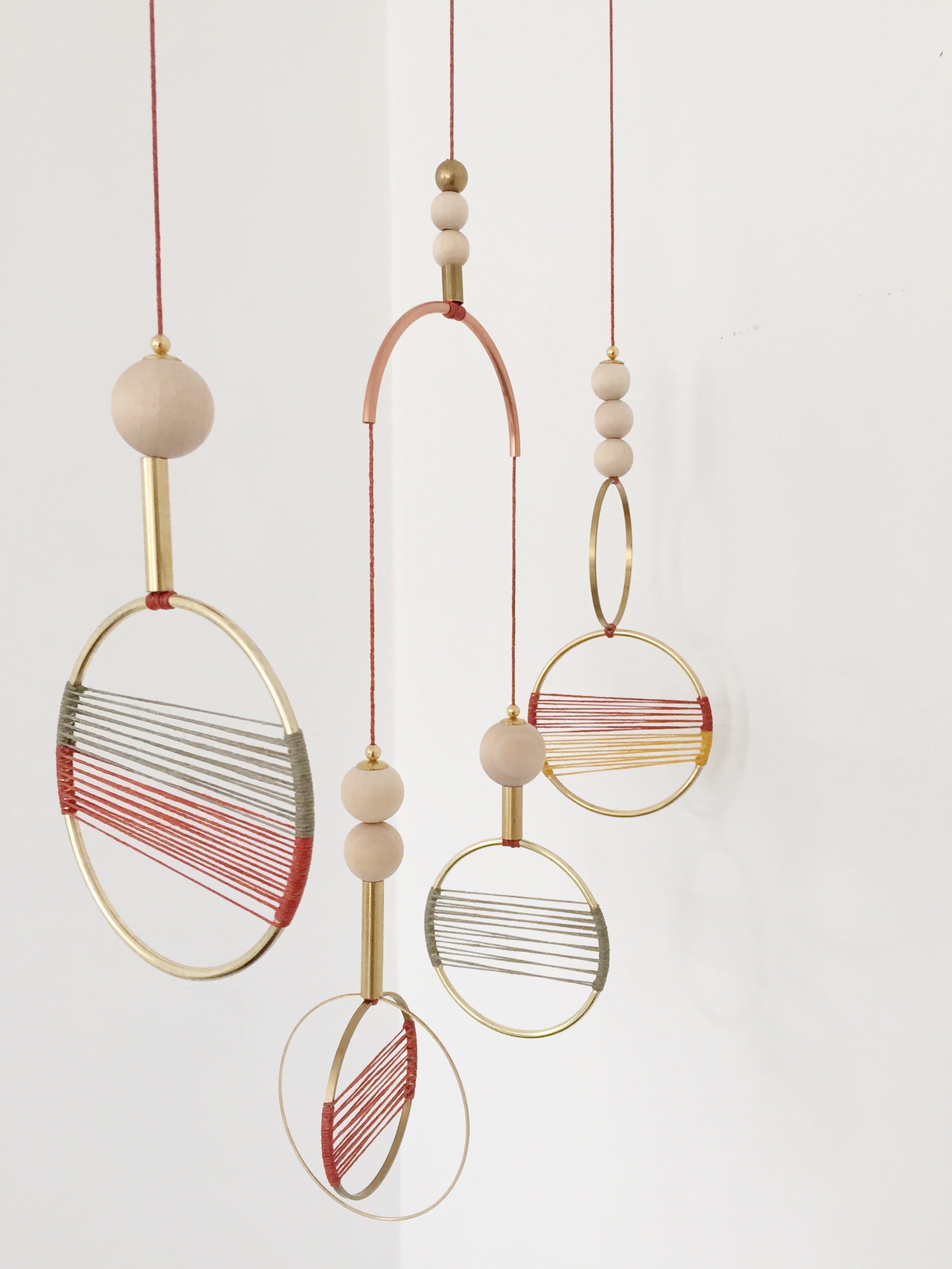 Mobile 1
Part of the one-of-a-kind mobile series! Only one is available, so this piece is completely unique and ready to ship!
Hanging mobile with 12" wide polished brass bar.
Copper, brass and wood components
Golden yellow, medium rust, artichoke green waxed linen
Hanging circles range from 2.5" to 4" in diameter
Longest drop extends 21" from brass bar.
Indoor use only
Several feet of waxed linen cord is attached to the top of mobile for hanging. If you have an extra high ceiling or end up needing more, let us know!
*If you would like to purchase this item, please check out right away. Adding it in your cart while continuing to browse may not reserve it. If you check out multiple times with other items, I'll refund any excess shipping cost!*
sold out